A few days ago, German customers purchased a 32-inch infrared touch-one computer for the hotel's front desk, to display advertisements, showcase hotel profiles, culture, promotional videos and information, etc., to enhance the guests' experience of the hotel and strengthen their trust in the hotel. Feeling, help to win the trust of the hotel.
32-inch infrared touch-one computer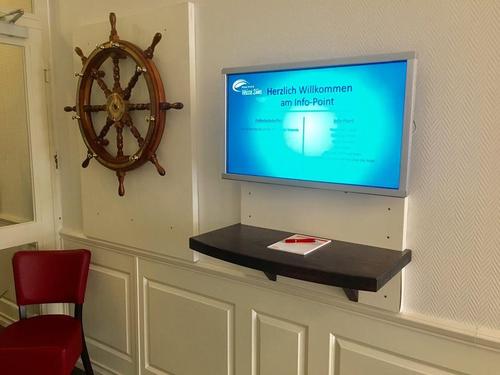 It adopts industrial grade LED LCD screen, infrared multi-touch screen technology and high-configuration industrial control board. It features high-definition resolution, good light transmission, precise touch, long-time operation and fast response. Guests can learn about the hotel culture, guest room environment, hotel catering, entertainment equipment, and other information by operating on the touch-one screen to enhance the hotel's brand. Infrared touch all-in-ones are available in 43-inch, 55-inch, 65-inch, 75-inch, 86-inch and 98-inch options for different scenarios.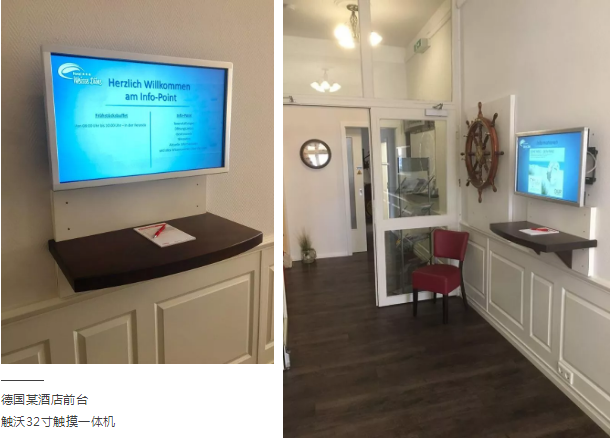 MORE CASES ABOUT HOTEL
Dubai hotel elevator display
Touchwo all-in-one cpmputer and interactive software can also be flexibly used in many industries such as education systems, corporate meetings, advertising inquiries, game entertainment, industrial control, and military command.