The capacitive touch all in one PC is stationed in the power-assisted Iqiyi new rap city station, which is used for on-site check-in, photo recording, writing new intelligent elements for it, and arousing the experience response.
Touchwo 21.5-inch capacitive touch all in one PC on for on-site check-in. The classic all-black pure flat appearance, the overall design is simple and generous. Sign in with the touch screen integrated machine, directly write on the screen signature software by hand, easy to operate. The response speed of the screen is 3ms, which greatly improves the check-in speed and improves the quality of the event. This model of close proximity to high-tech interaction has improved the overall level of activities.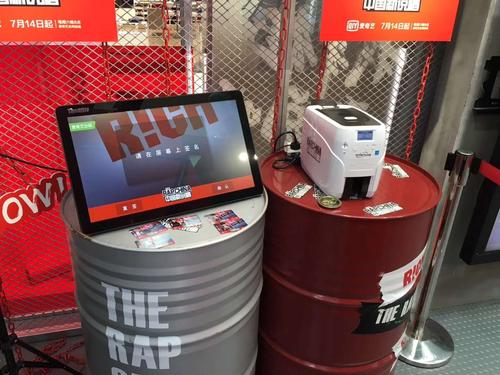 65-inch capacitive touch PC used for live display and photo taking.
Highly configured computer with precise touch and smoother operation. The interactive experience of the big screen can enhance the sensory experience of the audience.
4K HD resolution brings infinite texture, and the screen display effect is good, which can attract the attention of the on-site personnel.
The appearance of the atmosphere and the interactive effect of the match enhance the enthusiasm and participation of the guests on the spot and increase the popularity of the site, thus achieving the publicity effect.