The 20th high-tech achievement transaction, which lasted for 5 days from November 14th to 18th, has come to an end.
During the period, Touchwo was unveiled at the High-Tech Fair as "All-round Touch Solution Provider", attracting many exhibitors to visit the booth and receiving high attention from the special products of human-computer interaction.
Our staff are professional and dedicated, to detail the products and performance applications for the on-site customers, exchange business cards with customers, and add WeChat!
As soon as the show open, it was highly concerned by several foreigners. The design, product performance and application of the all-in-one are the focus of attention.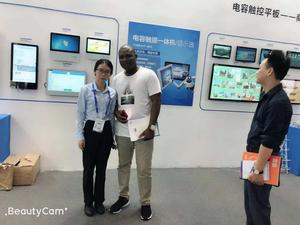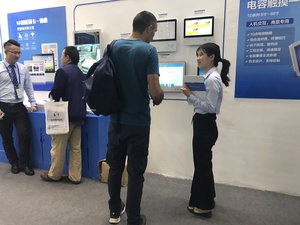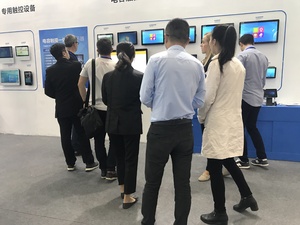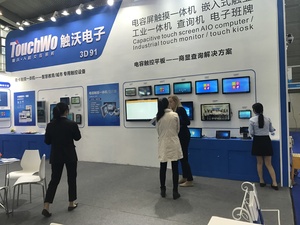 The four series of touchwo products
Our booth is dedicated to bringing a more professional exhibition experience to the audience.
One is for the TD series in the field of commercial display - capacitive touch one machine.

The second is the GD series for smart education / urban touch solutions - the card touch one.

The third is the BD series of all-round smart touch - credit card attendance machine.

The fourth is the DM series for industrial fields - industrial touch screen equipment.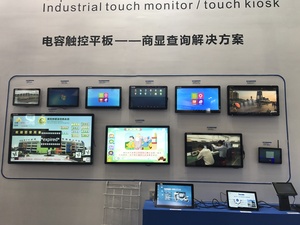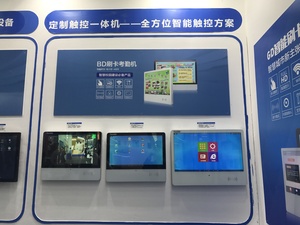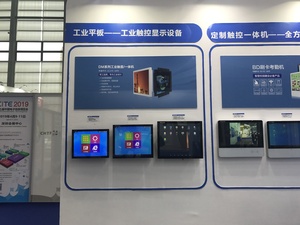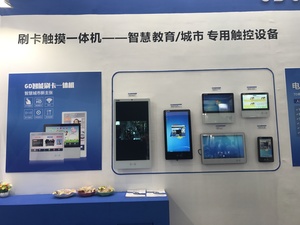 1. Capacitive touch all in one monitor/computer
The classic TD series, which is suitable for industries such as commercial display.:
Complete size selection from 8 inches to 86 inches; pure flat structure, 10-point capacitive touch, 3ms fast response; self-designed,
Small size using a new aluminum alloy material, lighter, more beautiful, better heat dissipation .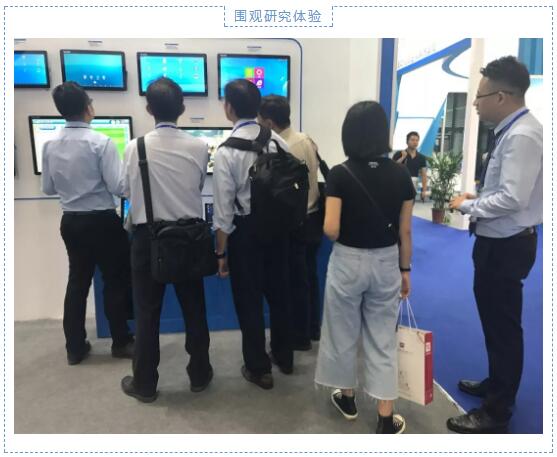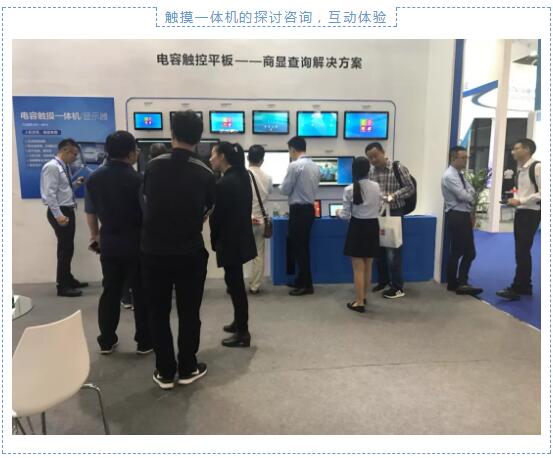 2. Touch screen kiosk with camera and card reader
Powerful GD series, high-definition display, card integration, built-in camera to support photo or face recognition, plus QR code and printing and other functions.
It is the preferred solution for the construction of smart cities, 10.1 to 43 inch optional.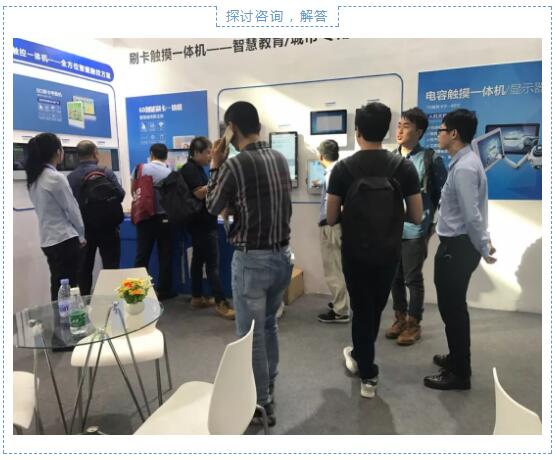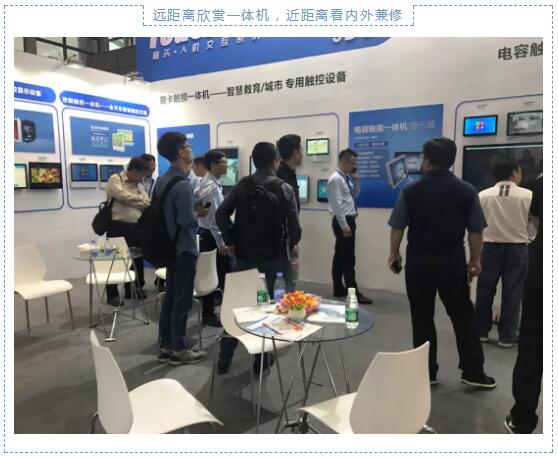 3, Touchscreen kiosk/attendance machine
Nice-looking BD series,which is suitable for schools and smart devices.
Excellent shape, 15.6 inches to 21.5 inches to choose from, double-sided flat, with lock protection design, multi-function card attendance, stable operation for a long time, with power-off protection.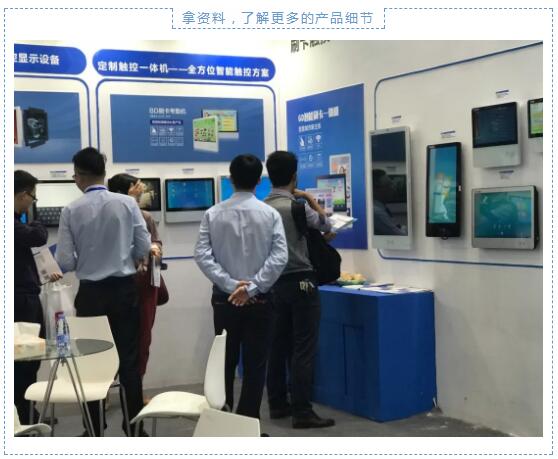 4. Industrial touch panel PC
The staff is discussing the product structure with the customer,.
Capacitive touch panel pc is sensitive, strong and shock-resistant, surface IP65 waterproof, ultra-low power consumption, efficient heat dissipation, support wide temperature and high brightness,
which is a good select for industrial control medical industry , 12-inch to 19-inch optional.

Finally, thanks to the customers who came to the scene, as always, our innovation will never stop, Touchwo will provide more professional touch solutions for you.