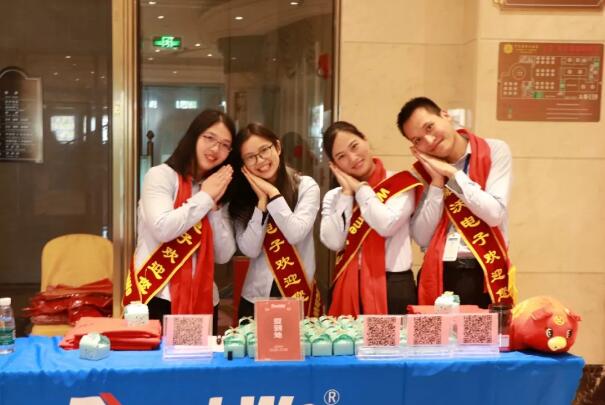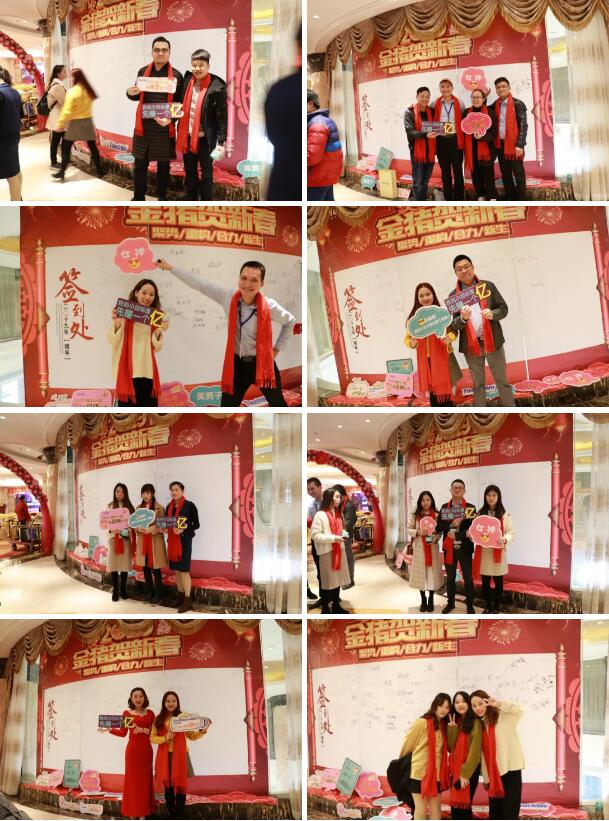 The annual meeting begins
With a warm opening remark from Tina and Mark, the annual ceremony of the touchwo began!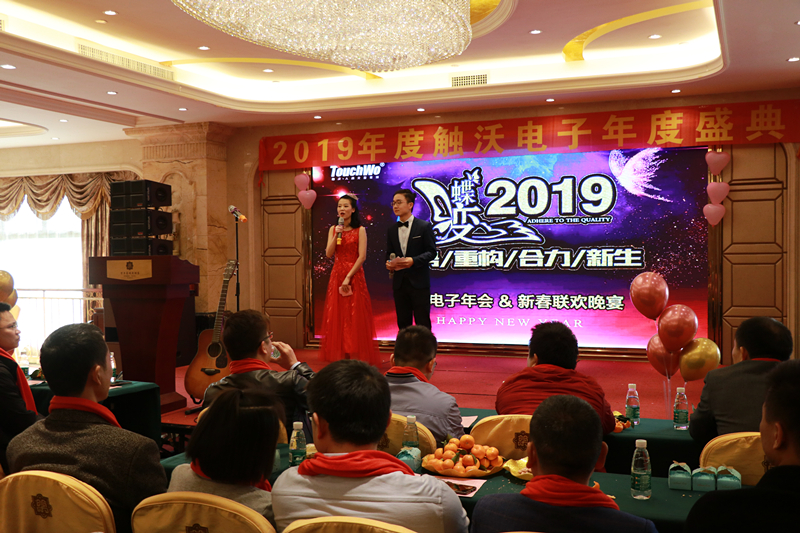 Touchwo partners
Mr. Huang, General Manager of Touchwo Electronics, made a comprehensive speech.
He summarized Touchwo Electronics' achievements in 2018, affirmed everyone's contribution, shared the development and goals of 2019.
Finally, he calling on all employees to continue their efforts: Concentric, progress, and accomplish the annual mission goal!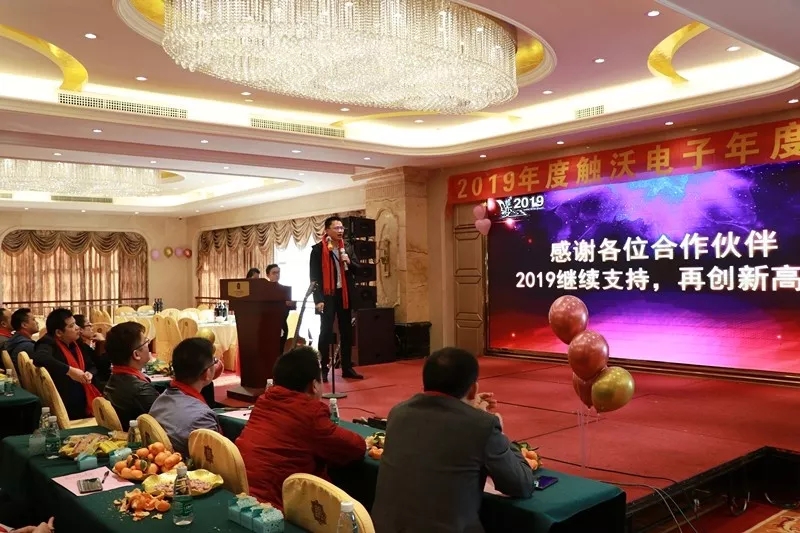 Message from the General manager
For those outstanding employees, the company has highly praised and rewarded them as: Special Contribution Award, Excellent Manager, Excellent Employee Award, Outstanding Newcomer Award, Outstanding Team Award, Sales Target Completion Award, and Annual attendance bonus. They deserved it!
Excellent Manager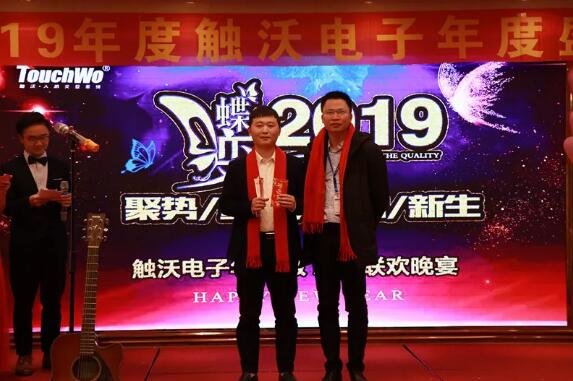 Sales Target Completion Award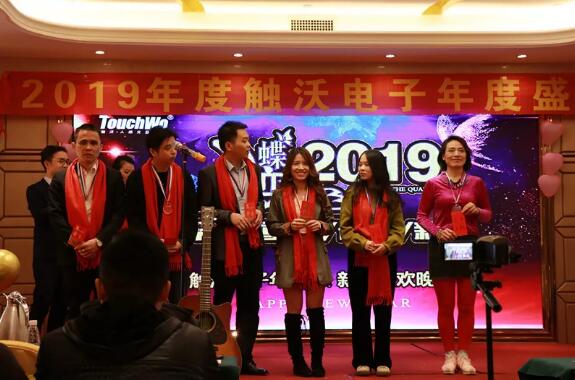 Annual attendance winner
Summary of Awards
Marketing Director Amy summed up the selection of outstanding employees, and hope that everyone will continue to work hard in 2019 to make the work better !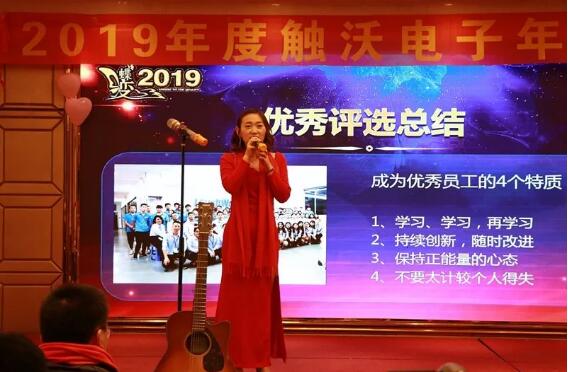 Cool talent show
Touchwo employees, not only work is serious, positive, but also beautiful and handsome, they can sing, dance and act! Let us feel the atmosphere at the moment~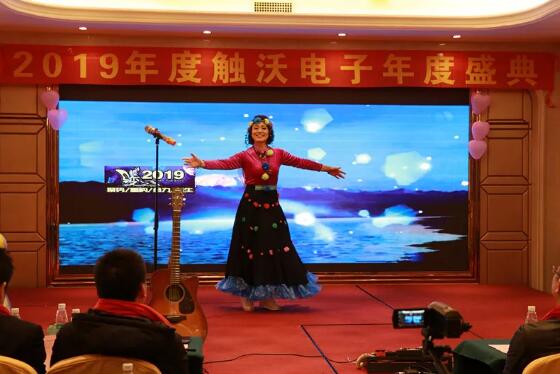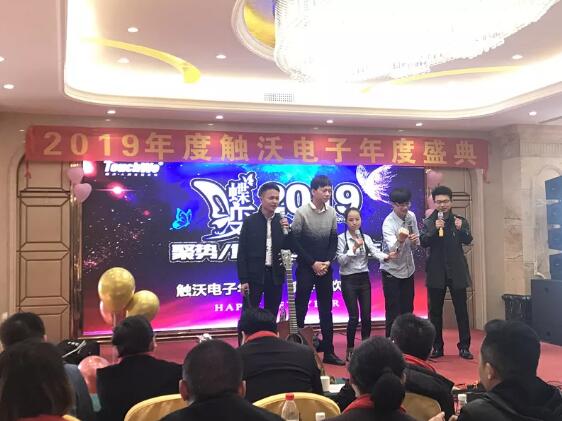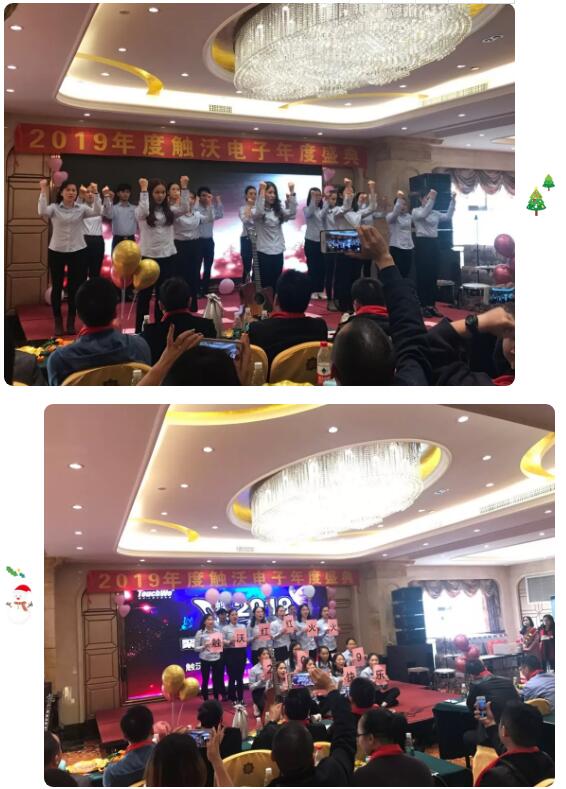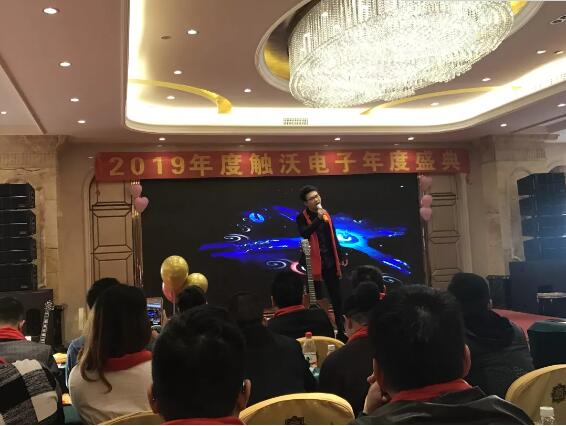 The strongest king award: fashion show - my type of performance
Use the most environmentally friendly materials, the most fashionable way, to host a wonderful creative green fashion show for everyone!

Supreme Star Award - Band playing, cool

Dance of Kung Hei Fat Choi with Red envelope rain

Lucky Draw - Expectation
Special award

Start dinner

Now, the celebration of the annual new year party of Touchwo was over. Looking back on 2018, we were full of harvest! Looking forward to 2019, we will also be ready to go, and make great strides towards the goal!
Thank you for reading, we wish you all the best and a happy new year!