Recently, a chain store in Xiamen has purchased a number of 27-inch Android capacitive touch screen integrated computers for displaying cases, inquiring product information and brand introductions, and through human-computer interaction experience, which greatly narrows the distance with customers and enhances the brand. Strength image.
Touchwo wall of the touch AIO PC installation, pure plane appearance, 178 degree viewing angle, 1080P HD resolution, the screen is more high-definition and more delicate, convenient for customer inquiries. 10 points of touch, 3 milliseconds of fast response, real experience human-computer interaction, compatible with a variety of software installation and development, suitable for all industries.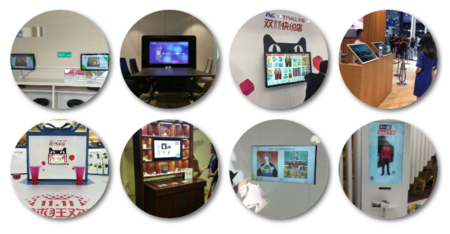 Touch the computer used in the physical store, through the touch one machine, the customer to view the store's brand promotional film, company strength, product case and so on. This trendy, intuitive, and fun introduction often promotes transactions, and consumers do not need to ask salespeople, but they can also choose from them.
After the computer was put into use, the customer said: "The shopping has been so many years, very little evaluation, I am very satisfied with this product, put the case in the store to show the customer, received more than expected results, thank you for providing such a good product, satisfaction plus Surprise."