In Thailand, a restaurant started Self-ordering model with touch screen terminals that allow customers to order electronically. The boss says the move is about making its restaurants there more convenient and efficient — it's also clearly about keeping down costs.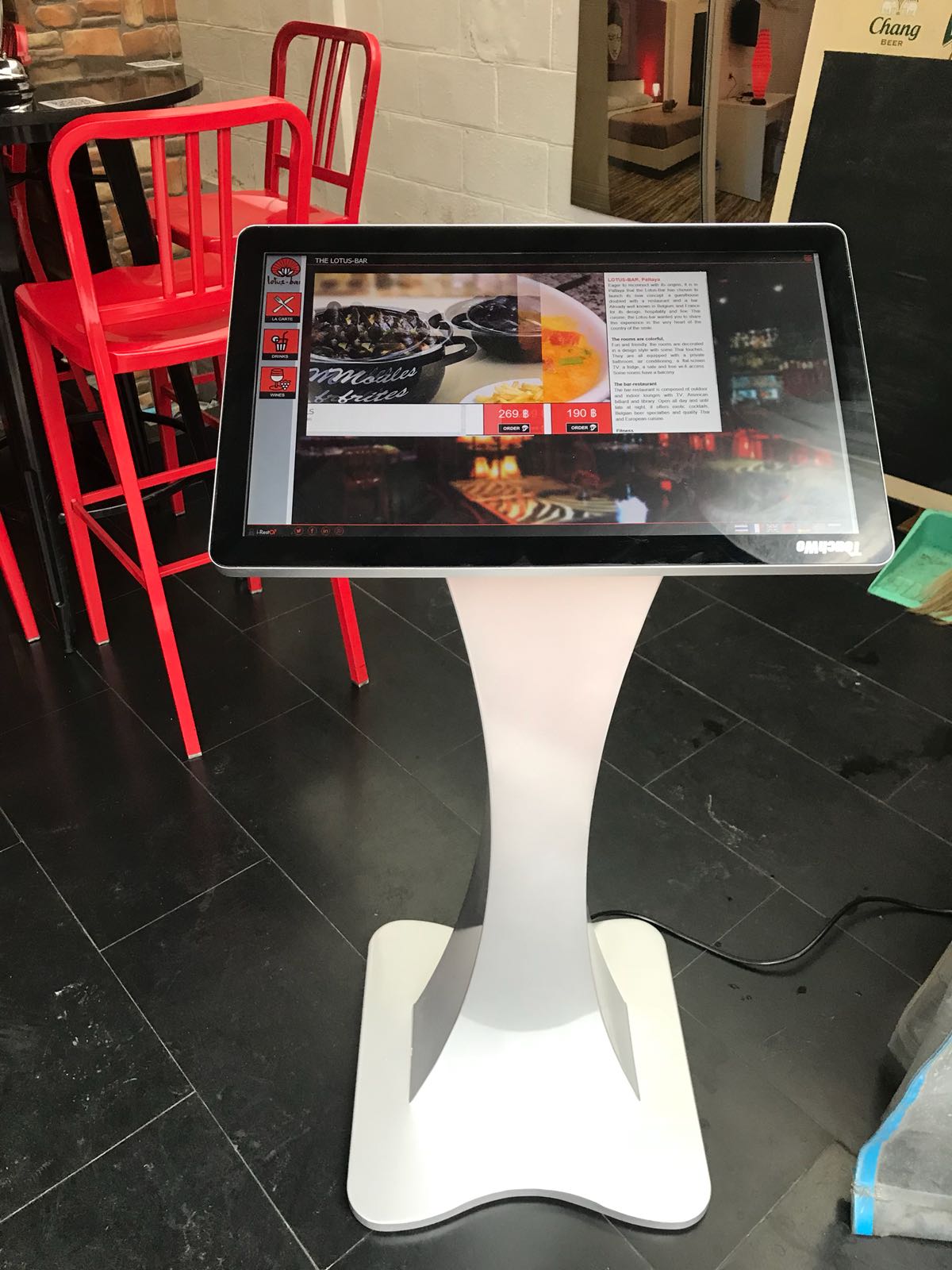 Touchwo Self-Ordering kiosk is a touch screen computer terminal with a fashion stand base that allows the customer to check the menu and submit their orders.
With Touchwo Self-Ordering kiosk, you can:
1, Gather more information about your customers, such as their ordering habits and what menu items sell best to a particular demographic.
2, Save time and labor costs.
3, Improve the ordering experience experience by letting customer control their own orders.
As one of the leaders in self-service hardware in china, Touchwo provide you the touchscreen monitor/ All-in-one computer sizes ranging from 8 to 86 inches, as well as the All-around touching solution.