In "Smart Healthcare", the application of the touch machine is more and more widely, which can meet the needs of stable and long time operation in various environments .
In this September, a hospital in Hunan introduced a 13.3-inch touch screen monitor for automatic vacuum blood collection tube sorters, displaying data and real-time monitoring.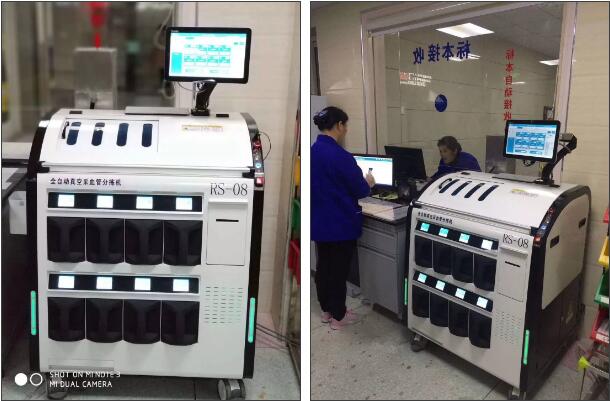 The 13.3-inch capacitive touch screen monitor supplied for the hospital is equipped with an industrial-grade LED A grade screen, the 10-point capacitive touch screen with accurate touch effect, black silver and white silver optional;
The touch screen interface is simple to operate, and displays the collected data and analysis results in real time.
More over, the border of monitor is as narrow as 7mm, stylish as a tablet,
The size of the thin model ranges from 8 inches to 21.5 inches will definitely make you amazing.
Advanced medical equipment can ensure the completeness, accuracy and safety of diagnostic information, and improve the medical level for the medical institutions.
Now the touch machine is equipped on the various medical equipments for real-time monitoring, then the medical staff can read information such as data and inspection results in time to grasp the real-time situation.

Now Touchwo has become an effective provider of medical touch solutions with the touch machine ranging from 8 to 86 inches. Different sizes can meet different medical equipment, which making patients more convenient and more satisfying, and making doctors work more efficiently.
Welcome to contact us for more cases in the healthcare industry.